FOR IMMEDIATE RELEASE
Julie Bodine
Director of Global Marketing
P 713.715.5546 F 832.564.8739
jbodine@valv.com
ValvTechnologies, Inc. Names Ron Anselmo Vice President, Key Accounts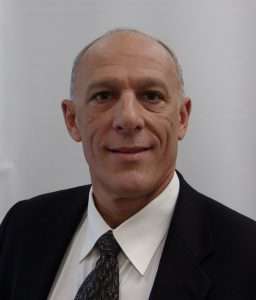 HOUSTON – ValvTechnologies, Inc., manufacturer of zero-leakage severe service isolation valve solutions, today announced the appointment of Ron Anselmo as Vice President, Key Accounts. Based in the Houston, Anselmo will have senior management responsibility for sales growth through the development and management of executive, technical and commercial relationships for key accounts with major customers, licensors and engineering firms. With more than 30 years' in the refining, gasification and power businesses, he brings extensive global energy and business expertise and sales experience to the Company.
Anselmo started his career with Amoco Oil and held leadership roles in engineering, operations (fractionation, coking, reside hydro processing, reformulation), maintenance, project management and construction. He was a GE global commercial sales leader for strategic development and licensing of large complex integrated combined cycle gasification facilities. Most recently, he was with Calpine Corporation where he was responsible for power plant project development, design, thermal modeling, combustion turbine and heat recovery steam system equipment purchases and engineering procurement and construction commercial partnering.
"Ron's expansive diverse industry experience, together with his strong leadership skills and customer-focus, makes him an excellent fit with the goals of our organization," ValvTechnologies' President, Kevin Hunt, commented. "We welcome him to our management team and look forward to his leadership in this critically important growth role for our business."
Ron studied at Texas A&M University and has a Bachelor of Science in Maritime Systems Engineering and is a registered professional engineer. He also received a Master of Business Administration from University of Houston.
---
About ValvTechnologies
Founded in 1987 and headquartered in Houston, Texas, ValvTechnologies is the leading manufacturer of zero-leakage, high-performance isolation valve solutions. Australia, Bangladesh, Belgium, Brazil, Canada, Chile, China, Colombia, India, Ireland, Japan, Kazakhstan, South Korea, Malaysia, Peru, Poland, Saudi Arabia, Singapore, Spain, Sri Lanka, Thailand, Turkey, United Arab Emirates, United Kingdom and United States.
In addition, ValvTechnologies partners with stocking distributors, independent representatives and authorized repair centers to service customers around the world.
To find out more about the products and services offered or to locate a representative, visit our website at www.valv.com. Connect with ValvTechnologies on YouTube, Instagram, Twitter, LinkedIn and Facebook.
#