FOR IMMEDIATE RELEASE
Julie Bodine
Director of Global Marketing & Communications
P 713.715.5546 F 832.564.8739
ValvTechnologies, Inc. Names Michelle Baker Chief Financial Officer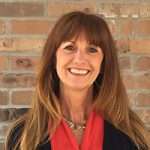 HOUSTON – ValvTechnologies, Inc., manufacturer of zero-leakage severe service isolation valve solutions, today announced the appointment of Michelle Baker as Chief Financial Officer.
Based in Houston, Baker will have executive responsibility for the management of cash, assets, regulatory compliance, accounting, financial controls, business analysis and reporting. In addition to overseeing the financial health of the company, Baker will serve in a key leadership role helping shape strategy, drive continuous improvement, developing and supporting growth initiatives and enabling enduring customer satisfaction.
Baker has extensive experience in global manufacturing and brings significant financial management expertise to ValvTechnologies. Her background includes more than 20 years of progressively responsible functional leadership roles including, most recently, Chief Financial Officer at Leedo Manufacturing. Previously she served as CFO/Vice President of Finance at Brougher Inc., and Director, Group Project Rick Management and Director of Finance for Cameron International Corporation.
"Michelle's impressive industry experience and substantial background in finance and accounting makes her a great fit for this important role at ValvTechnologies," said company president, Kevin Hunt. "We are excited to welcome her to our executive management team and look forward to her contributions in the management of our financial health so we can better serve our customers."
Baker graduated from Ferris State University and has completed the Leadership Development Program from Rice University. She is a CPA in good standing and a member of the American Institute of Certified Public Accountants (AICPA).
"I'm very excited to join and partner with the leadership team to continue the success of ValvTechnologies and its customers," Baker said.
About ValvTechnologies
Founded in 1987 and headquartered in Houston, Texas, ValvTechnologies is the leading manufacturer of zero-leakage, high-performance isolation valve solutions. Australia, Bangladesh, Belgium, Brazil, Canada, Chile, China, Colombia, India, Ireland, Japan, Kazakhstan, South Korea, Malaysia, Peru, Poland, Saudi Arabia, Singapore, Spain, Sri Lanka, Thailand, Turkey, United Arab Emirates, United Kingdom and United States.
In addition, ValvTechnologies partners with stocking distributors, independent representatives and authorized repair centers to service customers around the world.
To find out more about the products and services offered or to locate a representative, visit our website at www.valv.com. Connect with ValvTechnologies on YouTube, Instagram, Twitter, LinkedIn and Facebook.