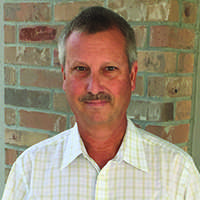 HOUSTON, TX – ValvTechnologies, Inc., manufacturer of zero-leakage severe service isolation valve solutions, is pleased to announce that Donald Polasek, North American Service Manager, has accepted the position of board member for the Valve Repair Council.
Founded in 1989, member companies of the Valve Manufacturers Association of America (VMA) saw a need to promote both safety and quality in valve and actuator repair. As a result, the service operations of VMA members banded together to create the Valve Repair Council (VRC).
"My first involvement with the VRC began in the 1990's and since that time I have grown in my appreciation for the value the organization offers," said Polasek. "Having served two previous terms on the board in past years I am honored to once again be selected for a third tenure on the board of directors and look forward to being a part of driving continued value to the VRC members."
The VRC was formed to provide all qualified repairers and rebuilders of flow-control equipment-who are repairing to OEM specification-with a means to meet the following objectives:
To promote safety through proper repair and rebuild
To establish and promulgate guidelines for proper repair and service
To educate manufacturers, rebuilders and customers on the importance of proper service and the dangers inherent in substandard service
To publish a list of members' qualified service facilities for the benefit of end-users
To provide a forum for the legal exchange of information that will advance the quality and integrity of service
To promote open discussion among OEMs, repair shops and users on problems relating to maintenance and repair
To cooperate with standards' development bodies and regulatory agencies in the development of appropriate standards and regulations pertaining to service
About ValvTechnologies
Founded in 1987 and headquartered in Houston, Texas, ValvTechnologies is the leading manufacturer of zero-leakage, high-performance isolation valve solutions. Australia, Bangladesh, Belgium, Brazil, Canada, Chile, China, Colombia, India, Ireland, Japan, Kazakhstan, South Korea, Malaysia, Peru, Poland, Saudi Arabia, Singapore, Spain, Sri Lanka, Thailand, Turkey, United Arab Emirates, United Kingdom and United States.
In addition, ValvTechnologies partners with stocking distributors, independent representatives and authorized repair centers to service customers around the world.
To find out more about the products and services offered or to locate a representative, visit our website at www.valv.com. Connect with ValvTechnologies on YouTube, Instagram, Twitter, LinkedIn and Facebook.
#