ValvTechnologies' Commitment to Process Improvement – Second to None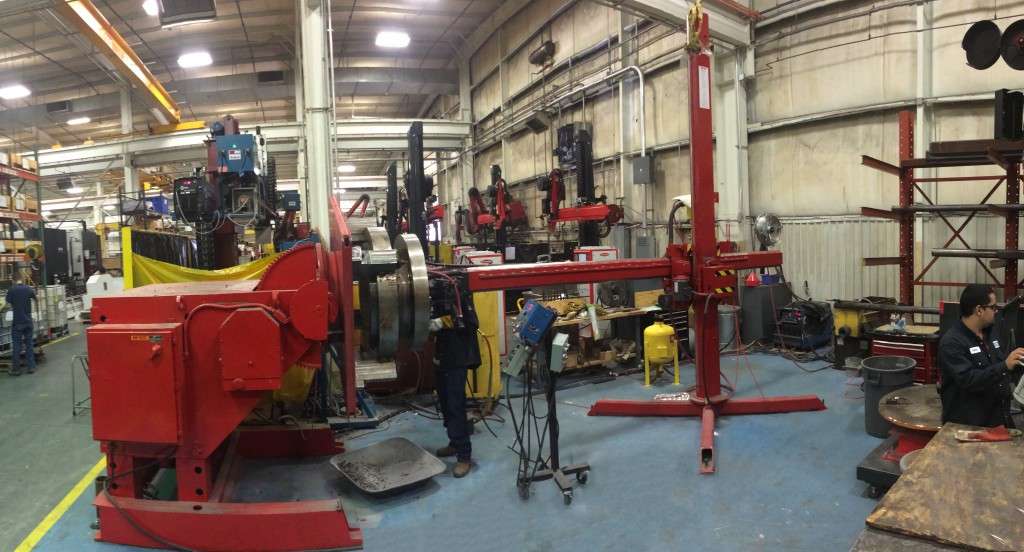 The ValvTechnologies weld shop recently purchased a new Sub Arc welding machine. The sub arc process has been around for a long time but the technology has progressed producing high quality, low iron content weld overlay.
The Sub Arc is typically used on relatively large parts that need a lot of overlay metal with iron content between 5-10%. We expect it to lay down between 14-17 pounds of Inconel an hour. This is our fastest deposition rate in the shop.
The table can hold a 55" diameter and 24,000lb part. The torch has a 10 foot reach in the vertical and horizontal directions. Its first job has been to weld overlay a 30" prototype body, end caps and seats. In the picture you can see the body being welded.
Primarily, the machine will be used on 24" production parts over the next six months. A second machine has been purchased with delivery in late July.
By continually improving and upgrading equipment ValvTechnologies' ensures our products are manufactured to the highest level of quality and reliability as required not only by ValvTechnologies, but also the industry and our customers. This commitment to improvement allows us to build firm partnerships with customers and confidently meet their requirements on time and within budget.