As China quietly opened its economy to the West in the 1980s, the stage was set for a wave of globalization that swept the world and that continues unabated today.  One quiet casualty of China's opening was the demise of the Soviet Union, which served to quicken the pace of globalization as former satellite states opened their economies to survive.  Other developing countries followed, including many of those markets identified as the BRICs, CIVETS, etc.  One continent was largely absent from that process though – Africa. With the exception of Africa's oil producing states, many of its economies languished throughout the 1990s and the first decade of the twenty-first decade.
However, when South Africa hosted the 2010 World Cup, an African phrase rocketed around the world.  The phrase – Ke Nakom, means "It's Time".  To many in the business world, Africa's economy, after decades of mismanagement and despotic plundering, began to emerge as a more attractive market, particularly for resource-intensive industries.  While many of the large multi-national companies have deep enough pockets to invest their time, energy and money, how does a company like ValvTechnologies benefit?  For a company that derives a considerable amount of its revenue from exports, it's a mixture of opportunity, customer diversification, market expansion, and survival.
Three factors are fueling Africa's emergence: 1) increased political and economic stability, 2) reduced government budget deficits, less foreign debt and a significant decrease in the rate of inflation, and 3) a number of governments adopted market-friendly  policies by privatizing large, state-owned companies, reduced trade barriers, corporate tax restructuring and a more transparent legal and regulatory climate.
Africa boasts an abundance of natural resources: 10 percent of the world's proven oil reserves; 40 percent of the world's gold, and over 80 percent of the chromium and platinum group metals.  In addition to natural resources, Africa's infrastructure needs, including power generation, are gargantuan.  Nearly 24 percent of the continent's GDP is dependent on the resource sector.  Other demographics for Africa, e.g., its sheer size and population, growing middle class, and education, point to opportunities in other industries such as transportation, telecommunications, and manufacturing.  The agriculture sector is also ripe for significant growth much of which will be fueled by foreign investment.
Does all of this rosy news equate to an easy entry into Africa?  Absolutely not.  Success in any market depends on a number of factors. Companies that are successful in Africa will embrace a fourfold strategy:
1) pick the right entry strategy, e.g., an agent/distributor or a joint venture/partner.  Whatever approach is used, local partnerships are not only important, they are necessary
2) ride the coat-tails of the multinationals that are already customers
3) the economies are not homogeneous, i.e., each country is separate and distinct from the other.  What works in one country doesn't necessarily work in another
4) manage risk – assume nothing.
As the process of globalization increased, the emergence of Asia's dragons and tigers drew a lot of attention.  Perhaps it is indeed time for Africa's lions to assert themselves.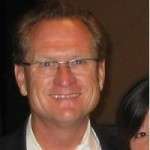 Contributed by:
Duaine A. Priestley, Principal  I
Priestley International Consulting