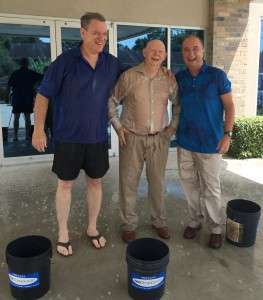 Amyotrophic lateral sclerosis (ALS) is an incurable, progressive degenerative neurological disorder. For reasons not yet understood, the nerve cells of the brain and spinal cord that control voluntary muscle movement gradually deteriorate. As a result, muscles waste away, leading to paralysis and death, usually in two to five years.
ValvTechnologies has joined the fight to raise awareness of this disease as well as contribute to research with the goal finding a cure by participating in the ALS Ice Bucket Challenge.
Get involved!
Take the Ice Bucket Challenge and post it to the ValvTechnologies' Facebook page then donate to the ALS Cause – click here to donate online or complete this information and drop a check off with Ethel at the reception desk by Friday, August 29.
Click the links below to watch members of ValvTechnologies' management team take the challenge. 
Julie Bodine, Director of Marketing
Bill Henwood, Nuclear Industry Director
CFO Kevin Crosby, VP of Sales, Marketing & Service Gary Marler & VP of HR Edward Ferris
Questions? Contract Julie Bodine at jbodine@valv.com.