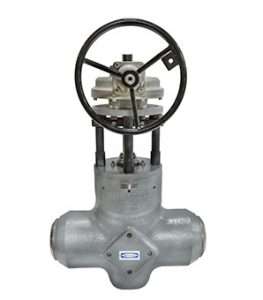 ValvTechnologies, Inc., the global leader in the design and manufacturing of severe service zero-leakage valves, was featured in the June 2019 edition of Combined Cycle Journal (CCJ). The article, "Coating critical steam-valve parts with chrome carbide avoids stellite delamination issue," details an operator's positive experience with the installation of ValvTechnologies' IsoTech® parallel slide gate valves in a number of HRSGs, eliminating the need for stellite.
"This testifies to the vendor's claim that RiTech 31 hard-coating technology is impervious to the effects of high-temperature cycling typically experienced today in combined-cycle main-steam isolation and HRH applications. The company guarantees coating integrity for 10 years or 10,000 cycles—whichever comes first."

To read the article in its entirety, click here.
To learn more about ValvTechnologies' Delamination Guarantee, click here.