FOR IMMEDIATE RELEASE

Contact: Julie Bodine
Director of Global Marketing & Communications
P 713.715.5546 F 832.564.8739
jbodine@valv.com
ValvTechnologies Continues Global Expansion with New UK Representation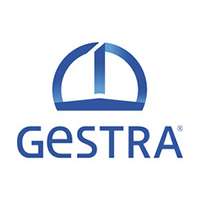 HOUSTON, TX. – ValvTechnologies, Inc., the global leader in the design and manufacturing of zero-leakage severe service isolation valve solutions, is pleased to announce it has signed a representative agreement with Gestra UK Limited, a leading provider of flow control valves and systems for heat and process fluid control.
The addition of Gestra UK significantly strengthens ValvTechnologies' power generation business in the UK, expanding its international reach to England, Wales, Scotland, Northern Ireland, Isle of Man, Jersey and Guernsey. Gestra UK will be representing ValvTechnologies' products and services including but not limited to V Series metal seated ball valves, IsoTech® parallel slide gate valves, Xactrol® control valves and more.
"We are excited to include Gestra UK as part of our representative network in the UK," said Bill Henwood, ValvTechnologies' Industry Director. "This addition to our network means we can continue to deliver a range of innovative solutions to our customers on a global scale."
To learn more about Gestra UK Ltd., visit: www.gestra.com
For ValvTechnologies' representative network, visit: https://www.valv.com/resources/distribution-network/
About ValvTechnologies
Founded in 1987 and headquartered in Houston, Texas, ValvTechnologies is the leading manufacturer of zero-leakage, high-performance isolation valve solutions providing an unsurpassed level of severe service isolation services and reliability to customers in the fossil power, nuclear generation, upstream oil and gas, downstream and chemical processing, mining and minerals, pulp and paper and other specialized industries.
Employing more than 400 people worldwide, ValvTechnologies has offices in Australia, Bangladesh, Belgium, Brazil, Canada, Chile, China, Colombia, India, Ireland, Japan, Kazakhstan, South Korea, Malaysia, Poland, Saudi Arabia, Singapore, Spain, Sri Lanka, Thailand, Turkey, United Arab Emirates, United Kingdom and United States.
In addition, ValvTechnologies partners with stocking distributors, independent representatives and authorized repair centers to service customers around the world.
To find out more about the products and services offered or to locate a representative, visit our website at www.valv.com. Connect with ValvTechnologies on YouTube, Instagram, Twitter, LinkedIn and Facebook.
#