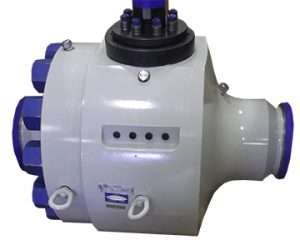 ValvTechnologies, Inc., the global leader in the design and manufacturing of severe service zero-leakage valves, was featured in the January news spotlight of Fluid Handling Pro. The article details ValvTechnologies' fully integrated high integrity pressure protection system (HIPPS). The evolution of HIPPS has radically reduced the need for traditional mechanical relief devices and the level of flaring in oil and gas applications. Read the article to learn how ValvTechnologies' HIPPS solution is engineered to industry standards and improves reliability.
To read the article in its entirety, click here.
To learn more about ValvTechnologies' HIPPS system valves, click here.
Download the HIPPS application focus here.