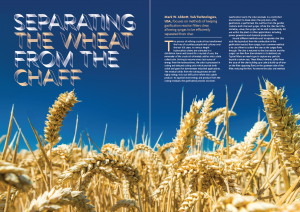 ValvTechnologies, Inc., the global leader in the design and manufacturing of severe service, zero-leakage valves, was featured in the July 2019 edition of Hydrocarbon Engineering magazine.
In this issue, ValvTechnologies' Director of Engineering, Mark Abbott, focuses on methods of keeping gasification reactor filters clear, allowing syngas to be efficiently separated from the char.
Read the article, "Separating the Wheat from the Chaff," here.