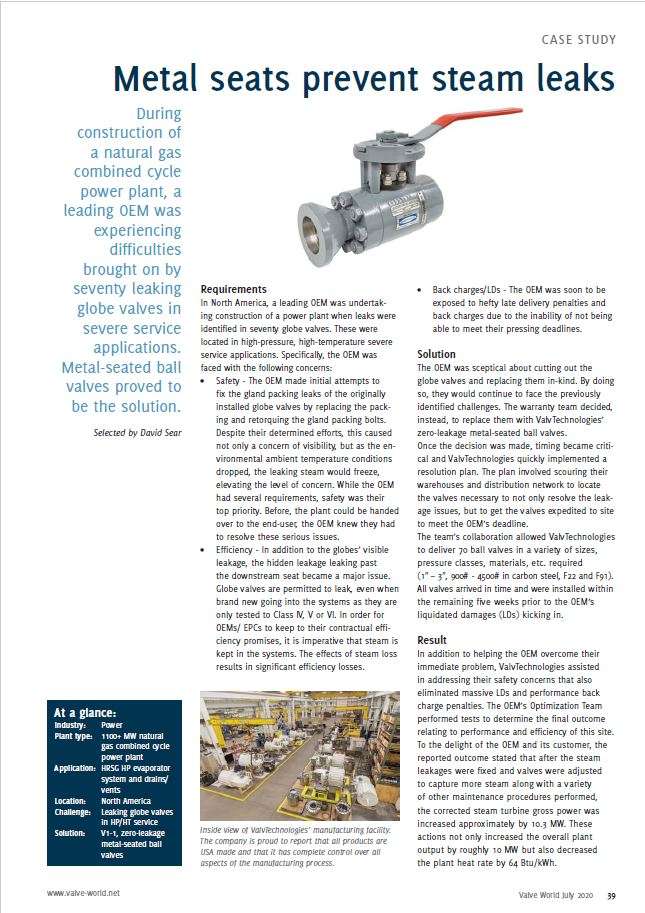 ValvTechnologies, Inc., the global leader in the design and manufacturing of severe service, zero-leakage valves, was featured in the July 2020 edition of Valve World magazine.
During construction of a natural gas combined cycle power plant, a leading OEM was experiencing difficulties brought on by seventy leaking globe valves in severe service applications. Learn how ValvTechnologies' metal-seated ball valves proved to be the solution.
Read the article, "Metal Seats Prevent Steam Leaks," here.
To read the success story, click here.