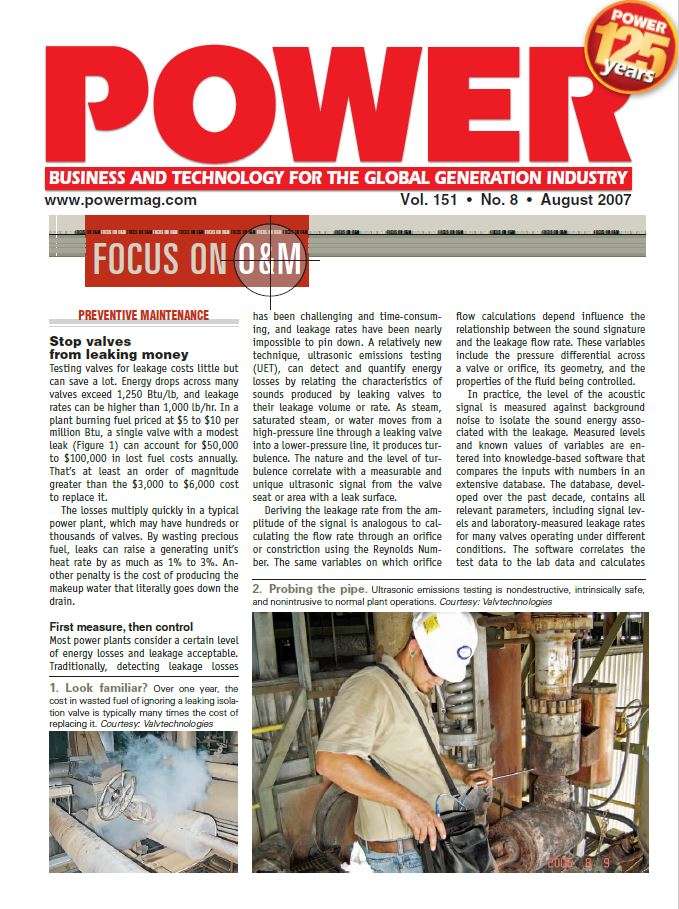 ValvTechnologies, Inc., the global leader in the design and manufacturing of severe service, zero-leakage valves, was featured in the August 2007 edition of Power Magazine. In this issue,
"Testing valves for leakage costs little but can save a lot. Energy drops across many valves exceed 1,250 Btu/lb, and leakage rates can be higher than 1,000 lb/hr. In a plant burning fuel priced at $5 to $10 per million Btu, a single valve with a modest leak can account for $50,000 to $100,000 in lost fuel costs annually. That's at least an order of magnitude greater than the $3,000 to $6,000 cost to replace it."
Read the article, "Preventative Maintenance – Stop Valves from Leaking Money," click here.