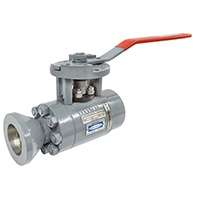 ValvTechnologies and MCE Group plc, were recently featured in the August 2020 issue of Chemical Northwest magazine. MCE Group plc is a wholly-owned subsidiary of ValvTechnologies, Inc., and provides a complete range of valve services and supply, including severe service valves, for demanding applications.
The article details a hydrogen process case study in which a customer with a long standing history of using globe valves changed their specification instead to require ValvTechnologies' zero-leakage, custom engineered metal seated ball valves – thereby improving their plant process and performance.
Click here to read the case study feature.