Contact: Julie Bodine
Director of Global Marketing & Communications
P 713.715.5546 F 832.564.8739
jbodine@valv.com
ValvTechnologies' Vice President Key Accounts to Present at Valve World Americas Conference 2019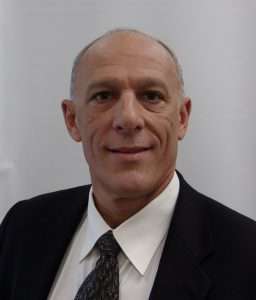 HOUSTON, TX. – ValvTechnologies announced today that its Vice President of Key Accounts, Ron Anselmo, will be a featured speaker at the Valve World Americas Conference on June 19-20, 2019. Held at the George R. Brown Convention Center in Houston, Texas, the event will bring together thousands of valve industry professionals from around the world for an in-depth program covering the latest technologies in today's valve market.
Anselmo is a thought-leader with over 30 years of leadership experience in the management of technical and commercial relationships in the petrochemical and power industries.  Anselmo will present on Thursday, June 20 at 11:00am in the Fugitive Emissions session. His talk, "International Maritime Organization's 2020 Sulfur Mandate and Coking Solutions," will explore impacts on the heavy oil industry.
"I am looking forward to being a guest speaker at this year's Valve World Americas conference," said Anselmo. "This is a unique opportunity to interact with end-users and potential customers regarding the impacts of high demand for low sulphur fuels from heavy oil feedstocks."
Attend Valve World Americas conference, register: https://www.regexpo.com/mdna/VW19/client/1.asp
About ValvTechnologies
Founded in 1987 and headquartered in Houston, Texas, ValvTechnologies is the leading manufacturer of zero-leakage, high-performance isolation valve solutions providing an unsurpassed level of severe service isolation services and reliability to customers in the fossil power, nuclear generation, upstream oil and gas, downstream and chemical processing, mining and minerals, pulp and paper and other specialized industries.
Employing more than 500 people worldwide, ValvTechnologies has offices in Australia, Bangladesh, Belgium, Brazil, Canada, Chile, China, Colombia, India, Ireland, Japan, Kazakhstan, South Korea, Malaysia, Poland, Saudi Arabia, Singapore, Spain, Sri Lanka, Thailand, Turkey, United Arab Emirates, United Kingdom and United States.
In addition, ValvTechnologies partners with stocking distributors, independent representatives and authorized repair centers to service customers around the world.
To find out more about the products and services offered or to locate a representative, visit our website at www.valv.com. Connect with ValvTechnologies on YouTube, Instagram, Twitter, LinkedIn and Facebook.
#