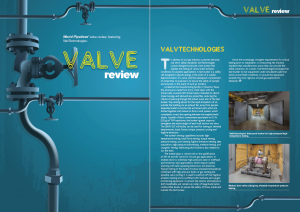 ValvTechnologies, Inc., the global leader in the design and manufacturing of severe service, zero-leakage valves, was highlighted in the October 2019 edition of World Pipelines magazine. In this issue, ValvTechnologies features its blast-proof test bunker, designed for high-pressure/high-temperature testing.
"To address oil and gas industry customer demands and strict safety standards, ValvTechnologies custom-designed and built a test bunker that enables the testing of valves under extreme conditions for pipeline applications."
Read the article, "Valve Review," here.