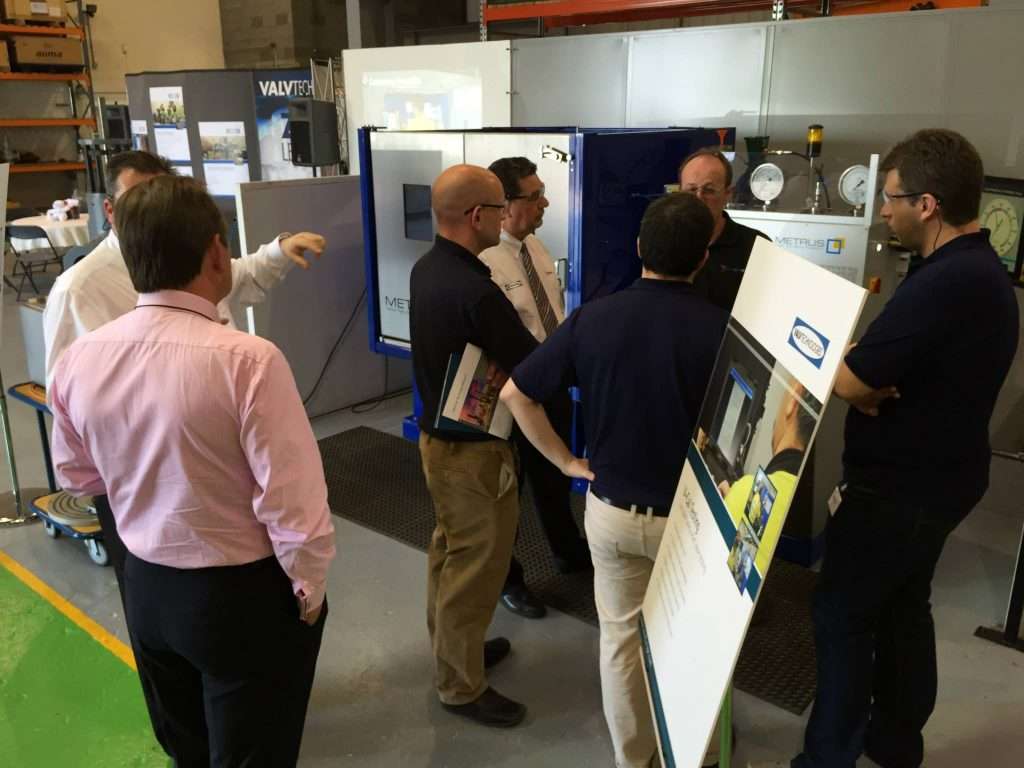 ValvTechnologies Europe, UK-based distributor of ValvTechnologies products, is excited to hold an Open Day, Friday, June 12 in celebration of our newly updated repair shop and facility location. The day will include a tour of the facility, presentations showcasing new machines and technologies, a barbecue lunch and much more.
The open house will be held from 11:00 AM– 2:00 PM at the ValvTechnologies Europe headquarters, Pennine House, Concorde Way, Stockton-on-Tees, TS18 3TL.
"This event is a perfect opportunity for anyone interested in ValvTechnologies products or service capabilities to come and see what the company has to offer, ask questions and meet the management team and staff," said General Manager Benny McCallum. "Open Day is a great way to explore the benefits ValvTechnologies can offer our customers."
For more information or to register for Open Day click here.
---
About ValvTechnologies Europe
ValvTechnologies Europe holds a satellite operations agreement with ValvTechnologies in Europe and stocks high-performance metal seated ball valves for European customers available for same and next day delivery. ValvTechnologies Europe serves clients 24-7 in Europe, Africa and the Middle East, shortening lead times, reducing shipping costs and ensuring 24/7 service for pricing, service and technical inquiries. ValvTechnologies Europe is a trading name of MCE Group plc. For more information visit www.valvEurope.com.
About ValvTechnologies
Founded in 1987 and headquartered in Houston, Texas, ValvTechnologies is the leading manufacturer of Zero-leakage, high-performance isolation valve solutions. Employing more than 500 people worldwide, our offices are located in the United Kingdom, Mainland Europe, China, Middle East, India, Australia and South America. In addition, ValvTechnologies partners with stocking distributors and independent representatives to service customers around the world. To find out more about the products and services offered or to locate a representative, visit our website at www.valv.com.
About MCE Group, plc
MCE Group plc is a wholly-owned subsidiary of ValvTechnologies, Inc. and provides a complete range of valve services and supply, including severe service valves, for demanding applications. MCE serves clients 24-7 in many countries around the world, onshore and offshore – with primary focus in Europe, Middle East and Africa. The association with ValvTechnologies expands its reach to OEM field services for major ValvTechnologies' product installations worldwide. MCE is also is a Fisher Control Valve Authorized Service Facility and performs in-line diagnostics through to complete OEM repair service. MCE has earned API 6D and PED accreditation for assembly/refurbishment and testing of high performance, Zero-leakage, metal seated ball valves and control valve repair and management service as well as ISO 9001, 14001 & 18001 certifications. For more information visit www.mceplc.com.
#