FOR IMMEDIATE RELEASE
Julie Bodine
Director of Global Marketing
 P 713.715.5546 F 832.564.8739
ValvTechnologies, Inc. Names John Furfey, Industry Director, Oil and Gas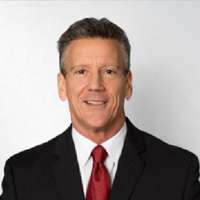 HOUSTON – ValvTechnologies, Inc., manufacturer of zero-leakage severe service isolation valve solutions, today announced the appointment of John Furfey as Industry Director, Oil and Gas. Based in Houston, Furfey has global management responsibility for ValvTechnologies' upstream, midstream and downstream oil and gas activities worldwide as well as long-term vision strategies for development and growth in the severe service market.
Furfey brings more than 30 years of extensive valve industry and global sales experience to the company. Most recently, he served as Director of Partner Accounts at Schlumberger, where he was responsible for developing new partner accounts, supporting global account managers in meeting goals and leading the global project pursuits of major CapEx projects. Furfey's management experience also includes leadership positions at Cameron International Valves and Measurement division, where he held the position of Vice President of Sales Asia Pacific and China, Vice President of Strategic Alliances and Vice President of Marketing Engineered Valves. Earlier in his career, he served as Vice President of Sales and Marketing Energy Group at PCC Flow Technologies.
Furfey holds a Bachelor of Science degree in Industry and Technology from Northern Illinois University.
"John brings a deep and impressive amount of oil and gas experience that we can use to extend our reach in the severe service oil and gas market," said ValvTechnologies' President, Kevin Hunt. "We are excited to have him onboard, adding his valuable contributions to our efforts of a being global leader."
About ValvTechnologies
Founded in 1987 and headquartered in Houston, Texas, ValvTechnologies is the leading manufacturer of zero-leakage, high-performance isolation valve solutions. Australia, Bangladesh, Belgium, Brazil, Canada, Chile, China, Colombia, India, Ireland, Japan, Kazakhstan, South Korea, Malaysia, Peru, Poland, Saudi Arabia, Singapore, Spain, Sri Lanka, Thailand, Turkey, United Arab Emirates, United Kingdom and United States.
In addition, ValvTechnologies partners with stocking distributors, independent representatives and authorized repair centers to service customers around the world.
To find out more about the products and services offered or to locate a representative, visit our website at www.valv.com. Connect with ValvTechnologies on YouTube, Instagram, Twitter, LinkedIn and Facebook.
#