FOR IMMEDIATE RELEASE
Julie Bodine
Director of Global Marketing & Communications
 P 713.715.5546 F 832.564.8739
ValvTechnologies' Industry Director, Oil and Gas, John Furfey to Present at 1st DMS Global UAE Valve Symposium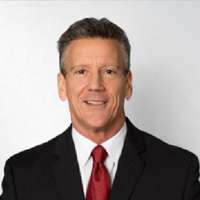 HOUSTON, TX, May 2018 – ValvTechnologies, Inc., the global leader in the design and manufacturing of zero-leakage high-performance isolation valve solutions, is pleased to announce its Industry Director, Oil and Gas, John Furfey, will be a featured speaker at the 1st DMS Global Valve UAE Symposium on May 7.
Held at the St. Regis Nation Towers in Abu Dhabi, UAE, the conference will bring together influential thought-leaders from around the world to discuss, address and share technical valve expertise for the oil and gas industry. Guest presenters will discuss a diverse set of topics including smart valves and optimized selection, trim design, new technologies, industry lessons learnt and more.
Furfey will present a case study on a molecular sieve application and how a natural gas processing plant faced significant revenue loss due to reliability issues in dehydration units. He will illustrate the cost benefits ValvTechnologies was able to recognize with its zero-leakage metal seated valve solution.
"The symposium is a great opportunity for professionals in our industry to gather and learn about the importance of valves and advancements made in our industry," said Furfey. "My presentation will demonstrate how ValvTechnologies' reputation for zero-leakage, metal seated valves proved to be a superior solution, exceeding the expectations in severe service applications."
For event information, visit: www.dms-valve-expo.org.
For more information about ValvTechnologies, visit: www.valv.com.
About ValvTechnologies
Founded in 1987 and headquartered in Houston, Texas, ValvTechnologies is the leading manufacturer of zero-leakage, high-performance isolation valve solutions providing an unsurpassed level of severe service isolation services and reliability to customers in the fossil power, nuclear generation, upstream oil and gas, downstream and chemical processing, mining and minerals, pulp and paper and other specialized industries.
Employing more than 500 people worldwide, ValvTechnologies has offices in Australia, Bangladesh, Belgium, Brazil, Canada, Chile, China, Colombia, India, Ireland, Japan, Kazakhstan, South Korea, Malaysia, Peru, Poland, Saudi Arabia, Singapore, Spain, Sri Lanka, Thailand, Turkey, United Arab Emirates, United Kingdom and United States.
In addition, ValvTechnologies partners with stocking distributors, independent representatives and authorized repair centers to service customers around the world.
To find out more about the products and services offered or to locate a representative, visit our website at www.valv.com. Connect with ValvTechnologies on YouTube, Instagram, Twitter, LinkedIn and Facebook.
#