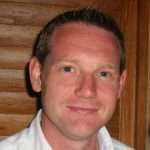 HOUSTON, TX – ValvTechnologies, Inc., manufacturer of zero-leakage severe service isolation valve solutions, today announced the appointment of Kenny Gorman as Industry Director for the company's mining and minerals division.
Based in the United Kingdom, Gorman will have global management responsibility for ValvTechnologies' mining group and sales activities worldwide as well as responsibility to develop long-term strategies for business growth and customer performance in the global severe service mining marketplace. ValvTechnologies provides the best technical flow solutions to clients in the global mining and minerals industry and Gorman's charter is to grow this business through deep customer relationships and differentiating application solutions.
Gorman has more than 20 years' experience in engineered equipment strategic leadership, business development and operations. Previously he served as Mining Sales Director for Howden Group Ltd, Global Mining Director for KSB – GIW Minerals and Managing Director for KSB – Rotary Equipment Services, Ltd. Additionally Gorman spent more than 20 years in various roles at Weir Pumps, Ltd. in engineering, project management and general manager positions.
Gorman graduated from the University of Paisley with a BSc Quality Management and Technology degree as well as earned an HNC Mechanical Engineering from Stow College.
ValvTechnologies' President, Kevin Hunt, commented, "Kenny's deep industry knowledge, passion for customers and global business experience make him an excellent fit for this critical executive role."
About ValvTechnologies
Founded in 1987 and headquartered in Houston, Texas, ValvTechnologies is the leading manufacturer of zero-leakage, high-performance isolation valve solutions. Australia, Bangladesh, Belgium, Brazil, Canada, Chile, China, Colombia, India, Ireland, Japan, Kazakhstan, South Korea, Malaysia, Peru, Poland, Saudi Arabia, Singapore, Spain, Sri Lanka, Thailand, Turkey, United Arab Emirates, United Kingdom and United States.
In addition, ValvTechnologies partners with stocking distributors, independent representatives and authorized repair centers to service customers around the world.
To find out more about the products and services offered or to locate a representative, visit our website at www.valv.com. Connect with ValvTechnologies on YouTube, Instagram, Twitter, LinkedIn and Facebook.