Contact: Julie Bodine
Director of Global Marketing & Communications
P 713.715.5546 F 832.564.8739
jbodine@valv.com
 ValvTechnologies' Nuclear Industry Director to Present at
2019 International Nuclear Obsolescence Utilities Group Meeting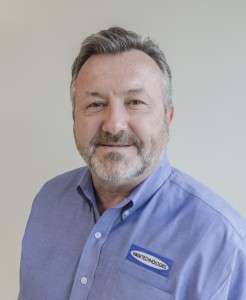 HOUSTON, TX. – ValvTechnologies' Nuclear Industry Director, Bill Henwood, will be a featured speaker at the International Nuclear Utilities Obsolescence Group (INUOG) Annual Meeting on March 18-19, 2019. Held in Madrid, Spain, the fourth annual event is organized for nuclear utilities interested in being more proactive and collaborative in addressing obsolescence challenges.
Henwood and Dan Cunningham, Nuclear Fleet Procurement Engineering Manager for Duke Energy, are slated to co-deliver their presentation, "Application Obsolescence: Duke Energy Small Bore Program," on the concluding day of the meeting on March 19.
"We are honored to be invited to present at the INUOG event," said Henwood. "Attendees will have an opportunity to get a closer look at the process improvement, technology overview and solutions achieved when Duke Energy and ValvTechnologies collaborated on a small bore valve replacement project."
For more information, visit: : https://www.regonline.com/2019INUOG
About ValvTechnologies
Founded in 1987 and headquartered in Houston, Texas, ValvTechnologies is the leading manufacturer of zero-leakage, high-performance isolation valve solutions providing an unsurpassed level of severe service isolation services and reliability to customers in the fossil power, nuclear generation, upstream oil and gas, downstream and chemical processing, mining and minerals, pulp and paper and other specialized industries.
Employing more than 500 people worldwide, ValvTechnologies has offices in Australia, Bangladesh, Belgium, Brazil, Canada, Chile, China, Colombia, India, Ireland, Japan, Kazakhstan, South Korea, Malaysia, Poland, Saudi Arabia, Singapore, Spain, Sri Lanka, Thailand, Turkey, United Arab Emirates, United Kingdom and United States.
In addition, ValvTechnologies partners with stocking distributors, independent representatives and authorized repair centers to service customers around the world.
To find out more about the products and services offered or to locate a representative, visit our website at www.valv.com. Connect with ValvTechnologies on YouTube, Instagram, Twitter, LinkedIn and Facebook.
About International Nuclear Utilities Obsolescence Group
INUOG is a nuclear forum of industry experts, in the area of obsolescence management, formed to drive the International Nuclear Industry effort to further collaborate in the area of Obsolescence.
#