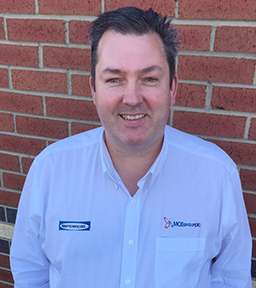 HOUSTON, TX – ValvTechnologies, Inc., the global leader in the design and manufacturing of severe service, Zero-leakage valves, has named Benny McCallum General Manager of MCE Group, plc, UK-based master valve distribution, modification and service facility.
Based in Stockton-On-Tees, McCallum will be responsible for the business management of MCE Group including business development and sales, customer service and operations management. McCallum brings to MCE a strong track record of accomplishments in valve assembly, aftermarket service and field repair operations. He is well-versed in the regulatory requirements for valve asset management and the requirements for risk mitigation and the mechanical integrity of safety systems.
McCallum previously served in sales and operations management positions at Tyco Valves and Controls and PCC Flow Technologies, including as Country Manager for Tyco in Baku Azerbaijan and Business Unit Manager for PCC in both The Netherlands and Romania. He started his career with Keystone Valve in valve repair and assembly positions, building on a technical education from Ayrshire College.
"Benny is an excellent addition to our global leadership team," said Kevin Hunt, President of ValvTechnologies. "He has a distinguished background and the leadership style and effectiveness to help MCE continue to strengthen its business, customer performance and revenue base. We are delighted that he has joined the ValvTechnologies family."
"I am delighted to join MCE and to bring my 25 years of industry experience during this time of new growth," said McCallum. "With the continued support from ValvTechnologies, MCE will continue to be a world-class, accredited assembly and aftermarket service business serving the UK and international markets."
About ValvTechnologies
Founded in 1987 and headquartered in Houston, Texas, ValvTechnologies is the leading manufacturer of Zero-leakage, severe service isolation valve solutions. Employing more than 500 people worldwide, our offices are located in the United Kingdom, Mainland Europe, China, Middle East, India, Australia and South America. In addition, ValvTechnologies partners with stocking distributors and independent representatives to service customers around the world.  To find out more about the products and services offered or to locate a representative, visit our website at www.valv.com.
#