FOR IMMEDIATE RELEASE
Julie Bodine
Director of Global Marketing & Communications
P 713.715.5546 F 832.564.8739
jbodine@valv.com
ValvTechnologies' Global Key Account Manager to Present at ABMA Manufacturers Conference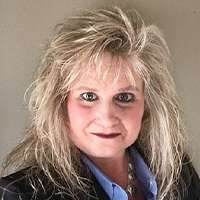 HOUSTON, TX, September 2018 – ValvTechnologies, Inc., the global leader in the design and manufacturing of zero-leakage high-performance isolation valve solutions, is pleased to announce its Global Key Account Manager, Laura Mikovich, will be a featured speaker at the American Boilers Manufacturers Association conference on October 2-4, 2018.
Held in Tulsa, Oklahoma, this year's conference provides attendees with an educational experience on critical issues and interests presently facing the boiler industry. The event brings together a diversified group of key thought-leaders to connect and learn about the latest products, services, sales and technological trends.
Mikovich is the Global Key Account Manager for ValvTechnologies with over 20 years of experience in power generation. She will present, "Influencing the Spec", which builds upon key business themes discussed at ValvTechnologies' International Technical Conference earlier this year. Her presentation will leave attendees with the tools necessary to identify problems from a customer's perspective and provide solutions to influence the spec.
"Laura is a dynamic and influential OEM/EPC expert in the severe service industry," said Scott Lynch, ABMA President. "ABMA attendees will benefit from ValvTechnologies' insights on effectively partnering with end-users".
For event information, visit: www.abma.com/manufacturers-conference.
For more information about ValvTechnologies, visit: www.valv.com.
About ValvTechnologies
Founded in 1987 and headquartered in Houston, Texas, ValvTechnologies is the leading manufacturer of zero-leakage, high-performance isolation valve solutions providing an unsurpassed level of severe service isolation services and reliability to customers in the fossil power, nuclear generation, upstream oil and gas, downstream and chemical processing, mining and minerals, pulp and paper and other specialized industries.
Employing more than 500 people worldwide, ValvTechnologies has offices in Australia, Brazil, Canada, Chile, China, Colombia, India, Japan, Kazakhstan, South Korea, Malaysia, Peru, Poland, Saudi Arabia, Singapore, Spain, Thailand, Turkey, United Arab Emirates, United Kingdom and United States.
In addition, ValvTechnologies partners with stocking distributors, independent representatives and authorized repair centers to service customers around the world.
To find out more about the products and services offered or to locate a representative, visit our website at www.valv.com. Connect with ValvTechnologies on YouTube, Instagram, Twitter, LinkedIn and Facebook.
---
About ABMA
Since our founding in 1888, the American Boiler Manufacturers Association (ABMA) has advocated for the safe production and operation of boilers, facilitated advances in energy efficiency, and provided solutions for our member companies.  Throughout our history, the boiler industry and our member base have relied on the ABMA to lead the industry as it tackles challenges and embraces opportunities in our constantly evolving sector.  Through participation with ABMA, our members are better informed, connected, and positioned to thrive in today's global boiler industry.  To learn more and stay up to date on the boiler industry news, please visit www.ABMA.com and follow ABMA on Twitter, Facebook, LinkedIn and Instagram.
#