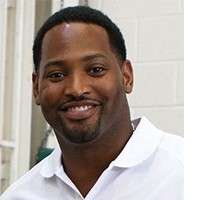 HOUSTON – ValvTechnologies, Inc., manufacturer of zero-leakage severe service isolation valve solutions, is excited to announce its 2018 ITC keynote speaker: "Big Shot Bob" Robert Horry.
Robert Horry is a retired professional basketball player who played 16 seasons in the National Basketball Association (NBA). A first-round draft pick by the Houston Rockets in 1992, Robert has won seven NBA champions (two with the Houston Rockets, three with the Los Angeles Lakers and two with the San Antonio Spurs). He is only one of two players in NBA history to win championships with three different teams. Earning the nickname "Big Shot Bob," Robert is widely regarded as one of the best clutch performers in NBA history. Retiring from the NBA after an illustrious career, Robert is now a renowned sports commentator.
ITC is ValvTechnologies' biannual conference and users group which will be held February 8-9, 2018 in Houston, Texas. Robert will talk about overcoming obstacles and how champions are obsessed with winning.
Limited space is still available.
Click here to visit the conference website and view all sessions and speaker bios and to register today.