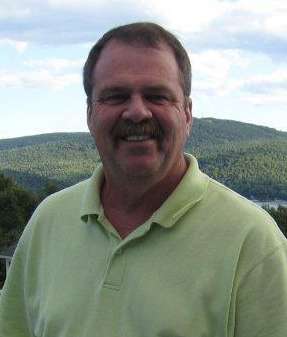 HOUSTON, TX – ValvTechnologies, Inc., manufacturer of Zero-leakage severe service isolation valve solutions, has named George Stover Industry Director for the Power Group, announced company President Kevin Hunt.
Based in Maine, Stover will be responsible for developing and directing the long-term strategies and growth of the severe service power market. This includes growing the power business and coordinating sales strategies. In this role he will maintain key relationships and strengthen our highly-valuable distribution network to ensure the company and distribution network better serve the customer.
With more than 37 years in the power business, George is eminently qualified for this responsibility. "We chose George because of his unparalleled knowledge of power applications and challenges facing customers, years of industry experience and ability to build strong teams," said Gary Marler, Vice President of Sales and Marketing. "George is a proven leader with the talent to successfully bring people together to better serve the customer."
For 21 years George served as the Operations Manager at Central Main Power Company which delivers over nine billion kilowatt-hours of electricity yearly to more than 600,000 retail electric customers in central and southern Maine. Additionally he held Operations Management positions at Saudi Arabia's Saline Water Conversion Corporation, Florida Power and Light and Calpine.
"I am very excited to lead this multi-talented Power Team," Stover commented. "I was a customer of ValvTechnologies' for almost two decades and whole-heartedly believe in the products and capabilities of this industry-leading organization. I've had the experience of the last year to get to know the Power Team and look forward to the opportunity to further strengthening our relationships with customers and our network of distributors."
About ValvTechnologies
Founded in 1987 and headquartered in Houston, Texas, ValvTechnologies is the leading manufacturer of Zero-leakage, severe service isolation valve solutions. Employing more than 500 people worldwide, our offices are located in the United Kingdom, Mainland Europe, China, Middle East, India, Australia and South America. In addition, ValvTechnologies partners with stocking distributors and independent representatives to service customers around the world.  To find out more about the products and services offered or to locate a representative, visit our website at www.valv.com.
#