HOUSTON, TX – ValvTechnologies, Inc., the global leader in the design and manufacturing of severe service, zero-leakage valves, is proud to announce a new representation agreement with Krilinex Power Solutions. Krilinex Power Solutions will be representing ValvTechnologies' products and services in the countries of Spain and Portugal.
Company Details: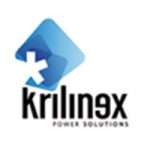 Krilinex Power Solutions
Calle Alameda, Rekalde 18 – 7 Piso,
48009 Bilbao, Spain
Ph: +34 94 410 63 98
Fax: +34 94 410 21 54
Email: psanjuan@krilinex.com
Web: www.krilinex.com
About ValvTechnologies
Founded in 1987 and headquartered in Houston, Texas, ValvTechnologies is the leading manufacturer of zero-leakage, high-performance isolation valve solutions. Australia, Bangladesh, Belgium, Brazil, Canada, Chile, China, Colombia, India, Ireland, Japan, Kazakhstan, South Korea, Malaysia, Peru, Poland, Saudi Arabia, Singapore, Spain, Sri Lanka, Thailand, Turkey, United Arab Emirates, United Kingdom and United States.
In addition, ValvTechnologies partners with stocking distributors, independent representatives and authorized repair centers to service customers around the world.
To find out more about the products and services offered or to locate a representative, visit our website at www.valv.com. Connect with ValvTechnologies on YouTube, Instagram, Twitter, LinkedIn and Facebook.