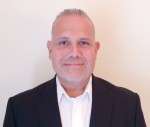 HOUSTON – ValvTechnologies, Inc., manufacturer of Zero-leakage severe service isolation valve solutions, has named Oliver Perez as Industry Director of Service, announced company President Kevin Hunt.
Based in Houston, Perez will report to Vice President of Sales and Marketing, Gary Marler, and be responsible for developing and directing ValvTechnologies' global service business. This will include global service strategy development and execution that optimizes aftermarket capabilities, performance and customer experience.
Perez brings substantive service management experience and strong organizational leadership skills to the role. Prior to joining ValvTechnologies in December 2013 as North American Service Manager, he held service and operations management positions in the Fisher Controls' Instrument and Valve division of Emerson Process Management for over 14 years. Earlier in his career he worked at Flowserve, Parker and McDonnell Douglas Space Systems.
Perez has a Bachelor of Science degree in Business Management from the University of Phoenix. "Oliver is a results-oriented, customer-centric leader with a proven track record of growing strong and profitable service organizations," said Hunt. "He is a valuable addition to the leadership team and we are delighted that he has accepted the Industry Director role."
About ValvTechnologies
Founded in 1987 and headquartered in Houston, Texas, ValvTechnologies is the leading manufacturer of Zero-leakage, severe service isolation valve solutions. Employing more than 500 people worldwide, our offices are located in the United Kingdom, Mainland Europe, China, Middle East, India, Australia and South America. In addition, ValvTechnologies partners with stocking distributors and independent representatives to service customers around the world.  To find out more about the products and services offered or to locate a representative, visit our website at www.valv.com.
#