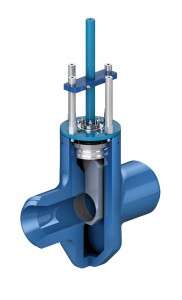 HOUSTON – ValvTechnologies, Inc., a global leader in the design and manufacture of severe service, zero-leakage isolation valve solutions, today introduced a new product name that better describes their parallel slide gate valve offering. ValvTechnologies is excited to introduce the IsoTech® parallel slide gate valve.
IsoTech® valves provide bi-directional, zero-leakage in steam and feedwater isolation applications and are backed by ValvTechnologies' four-year, zero-leakage warranty in power applications. IsoTech® valves are exceptionally robust and durable, providing customers with increased safety, reduced cost-of-ownership and long-term reliability.
"As a global leader, it is important to present a clear brand identity that conveys the benefits of our products and what they do," stated Julie Bodine, Director of Global Marketing and Communications. "We aimed to create a name and associated brand that not only sets us apart, but also illustrates our commitment to offering the most innovative severe service isolation valve technology, superior customer service and quality in the industry."
About ValvTechnologies
Founded in 1987 and headquartered in Houston, Texas, ValvTechnologies is the leading manufacturer of Zero-leakage, severe service isolation valve solutions. Employing more than 500 people worldwide, our offices are located in the United Kingdom, Mainland Europe, China, Middle East, India, Australia and South America. In addition, ValvTechnologies partners with stocking distributors and independent representatives to service customers around the world.  To find out more about the products and services offered or to locate a representative, visit our website at www.valv.com.
#