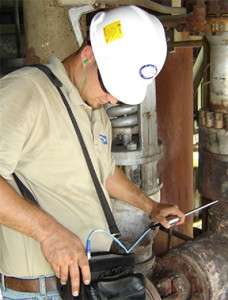 HOUSTON – ValvTechnologies, Inc., manufacturer of Zero-leakage severe service isolation valve solutions, is officially announcing a new brand identity for its valve testing and evaluation service formerly known as TVM® or Total Valve Management. Going forward this service will be identified as ValvPerformance Testing™.
ValvPerformance Testing™ measures isolation valve performance and evaluates the corresponding adverse impact on the client's overall plant performance. ValvPerformance Testing™ helps client's to improve and maintain plant peak efficiency while more cost-effectively maintaining their valve populations in general.
Click here to view the ValvPerformance Testing™ video
Click here to download the ValvPerformance Testing™ brochure
Click here to download a ValvPerformance Testing™ sample report
The refreshed brand identity concisely represents the service and reflects ValvTechnologies' overall commitment to performance in all product and service offerings.
For additional information about ValvPerformance Testing™ please contact Michael Flaherty at mflaherty@valv.com.
About ValvTechnologies
Founded in 1987 and headquartered in Houston, Texas, ValvTechnologies is the leading manufacturer of Zero-leakage, severe service isolation valve solutions. Employing more than 500 people worldwide, our offices are located in the United Kingdom, Mainland Europe, China, Middle East, India, Australia and South America. In addition, ValvTechnologies partners with stocking distributors and independent representatives to service customers around the world.  To find out more about the products and services offered or to locate a representative, visit our website at www.valv.com.
#