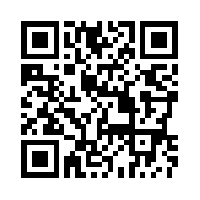 HOUSTON – ValvTechnologies, Inc., manufacturer of Zero-leakage severe service isolation valve solutions, is excited to announce the development and release of ValvTechclopedia™, the new free app for Android and Apple devices. This app allows the user to learn more about industry applications, browse ValvTechnologies' products as well as offers a glossary of industry terms. ValvTechclopedia™ is built to adapt to both Apple and Android devices including iPhone, iPad, Android and Android tablet.
The functionality of the ValvTechclopedia™ app is fine-tuned for the mobile audience and allows for offline browsing and viewing. Download the free ValvTechclopedia™ app for Android in the Google Play store and for IOS in iTunes.
Features include:
Industry applications: ValvTechnologies valves are built to withstand the most severe applications. High temperature, high pressure, high cycling, abrasive, corrosive and caustic media have all been considered in the design of our product line.
Products: V1-1, V1-2, V1-3, V1-4, Nextech®, Truntech, Isotech®, emergency relief valves,  turbine bypass valves, Xactrol® control valves
Conversion tables: temperature, pressure, weight, units
Valve testing standards
Coatings
Sizing standards
Industry and application acronyms
Glossary
Unit converter

About ValvTechnologies
Founded in 1987 and headquartered in Houston, Texas, ValvTechnologies is the leading manufacturer of Zero-leakage, severe service isolation valve solutions. Employing more than 500 people worldwide, our offices are located in the United Kingdom, Mainland Europe, China, Middle East, India, Australia and South America. In addition, ValvTechnologies partners with stocking distributors and independent representatives to service customers around the world.  To find out more about the products and services offered or to locate a representative, visit our website at www.valv.com.
#