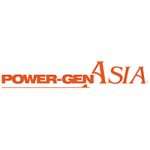 September 19-21, 2017
Bangkok, Thailand
Asia Power Week 2017 will commemorate 25 years of POWER-GEN Asia as the premier power industry event for the Asia continent. Initially beginning in 1992 as a collaborative event with our POWER-GEN India & Central Asia conference and exhibition, POWER-GEN Asia went alone a short while later, taking place in various countries around Asia, including China, Hing Kong, Vietnam, Malaysia and Singapore. In 2009, POWER-GEN Asia was joined by Renewable Energy World Asia as a co-located event, which has continued to this day. In 2014 the ASEAN Power Week brand was launched which comprised these two events, plus the new addition of the POWER-GEN Asia Financial Forum.
2016 saw the umbrella brand change to Asia Power Week as for the first time in over a decade, the events took place outside of the ASEAN region, and also for the first time in South Korea, at KINTEX, Gyeonggi-do. For the 2nd year in succession event attendance records were broken, with over 8,300 delegates and visitors joining us for the 3 co-located events. In 2017 we once again return to Thailand, for which will be the 9th staging in this fine country, and the most common host country for POWER-GEN Asia. We aim to build on our past history and successes to ensure that Asia Power Week continues it's legacy at our new venue, BITEC. 
Visit ValvTechnologies at booth # V2
Click here for more information on Asia Power Week 2017.
Not registered for PowerGen Asia? Click here for free admission to the exhibit hall.