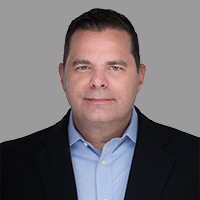 HOUSTON, TX. – ValvTechnologies, LLC, manufacturer of zero leakage severe service isolation valve solutions, has named Tony Garcia, Regional Sales Director, Americas.
Garcia is responsible for the development and deployment of ValvTechnologies' sales strategy in North and South America, leading a team of regional sales managers in multiple severe service industries such as Mining, Power, and Oil and Gas.
Garcia brings over 25 years of experience in Industrial Equipment Manufacturing with 21 of those years working in Industrial Valves. Tony comes from ASC Engineering Solutions as Director of International Valve Sales covering the Flow Control sales for Canada, Latin America, Europe, West Africa, and APAC. Prior to that role, he spent 20 years at the Valves Solutions division of Forum Energy Technologies where he had several key management roles in Venezuela, Brazil, and most recently in the US as Senior Director of Sales for Latin America. He helped these organizations to develop their market presence in Upstream, Midstream, and Downstream industries along with Power and Mining.
Garcia holds a BS in Mechanical Engineering from UNIMET in Venezuela and holds a Business Management for Engineers certification and CPM from IESA accredited by the AACSB (USA) and the AMBA (United Kingdom). Aside from English, he speaks Spanish and Portuguese fluently.
"We are delighted that Tony has chosen to join the ValvTechnologies team", said President Chad Bowers. "He brings a breadth of industry and leadership experience to the Company. We expect great things from Tony and look forward to seeing his impact."
About ValvTechnologies
Part of Severn Group, ValvTechnologies manufactures highly reliable metal seated valves for severe service applications. Founded in 1987 and headquartered in Houston, Texas, it is the leading manufacturer of zero leakage, high-performance isolation valve solutions for customers in energy, chemical processing, mining and minerals, pulp and paper, and other specialized industries.
ValvTechnologies, with broad experience in providing reliable custom-engineered valves to meet the demands of almost any specific process condition, prides itself on exceeding industry standards by offering market-leading warranties to maintain customers' safe and reliable operations.