FOR IMMEDIATE RELEASE
Contact: Julie Bodine
Director of Global Marketing
P 713.715.5546 F 832.564.8739
jbodine@valv.com
 ValvTechnologies, Inc. Names Chad Bowers Chief Information Officer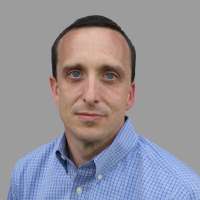 HOUSTON – ValvTechnologies, Inc., manufacturer of Zero-leakage severe service isolation valve solutions, today announced the appointment of Chad Bowers as Chief Information Officer.
Based in Houston, Bowers will have executive responsibility for technology strategy, digital architecture, business systems, application development, data management and security, and communication systems.
Bowers brings extensive information systems and operations leadership experience to ValvTechnologies. This includes serving as Chief Information Officer for Axon Energy Products, General Manager of Axon's Well Intervention business unit and Manager of Information Technology for Stewart & Stevenson.
Bowers graduated from the University of Phoenix with a Bachelor of Science in Business Administration and received his MBA from the University of Houston. He is also Six Sigma Black Belt certified.
Bowers' significant business and technology background, together with his strong leadership skills makes him an excellent fit for this critical executive role. We welcome him to our global management team and look forward to continuing to advance the information management capabilities of the business to better serve our customers.
About ValvTechnologies
Founded in 1987 and headquartered in Houston, Texas, ValvTechnologies is the leading manufacturer of zero-leakage, high-performance isolation valve solutions. Australia, Bangladesh, Belgium, Brazil, Canada, Chile, China, Colombia, India, Ireland, Japan, Kazakhstan, South Korea, Malaysia, Peru, Poland, Saudi Arabia, Singapore, Spain, Sri Lanka, Thailand, Turkey, United Arab Emirates, United Kingdom and United States.
In addition, ValvTechnologies partners with stocking distributors, independent representatives and authorized repair centers to service customers around the world.
To find out more about the products and services offered or to locate a representative, visit our website at www.valv.com. Connect with ValvTechnologies on YouTube, Instagram, Twitter, LinkedIn and Facebook.
#