The industry's only four-year, absolute zero-leakage warranty, guaranteed.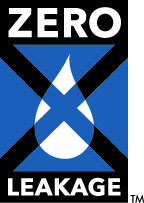 Most industrial severe service valve warranties are limited to material and workmanship for one to four years. Some even include a performance guarantee, which only means they guarantee the valve will function as intended – with no mention of seat integrity or leakage. ValvTechnologies goes beyond functionality: we warranty material and workmanship PLUS we GUARANTEE absolute zero-leakage for four years. You can rest assured your valve will not only perform, but it will remain zero-leakage.
ValvTechnologies not only manufactures the best severe service valve in the business, but with our guarantee, you get performance, reliability, dependability and absolute zero-leakage.
---
V1-1, V1-3, Electronic Relief Valve, IsoTech® Valve – Isolation Steam and Water Applications
Seller warrants the equipment of its own manufacture to be free of defects in material and workmanship, under normal use and proper operation, for a period of four years from date of shipment from Seller's plant. Seller's obligation under this warranty shall be strictly limited, at Seller's option, to : (i) furnishing replacement parts for, or repairing without charge to Purchaser, F.O.B. Houston, Texas; or (ii) repair, without charge to Purchaser, at costs comparable to Seller's normal manufacturing costs, those parts proven defective; or (iii) in discharge of Seller's maximum liability herewith, refunding all monies paid by Purchaser to Seller for the product and, at discretion of Seller, having the product transportation charges relative to corrective work, defective parts or replacement parts shall be borne by Purchaser. Purchaser shall give Seller immediate notice upon discovery of any defect.
The undertaking of repairs or replacement by Purchaser or its agents or any alteration in material or design of the Seller's product, components or parts thereof by any party other than a ValvTechnologies authorized representative shall void all obligations of Seller regarding the product and any associated warranty herein stated or implied and shall relieve Seller of all responsibility herewith.
Finished materials and accessories purchased from other manufacturers, whether attached to manufactured product of the Seller or not, are warranted only to the extent of manufacturer's warranty to Seller. Warranty responsibility for the entire valve and actuator assembly shall be assumed by the company selecting and/or mounting an operating device on a bare stem valve. Seller has the sole discretion to determine if an automated bare stem valve shall be within Seller's warranty obligation. Further, the full or partial removal, tampering or alteration of the actuation system, parts or components by any party other than a ValvTechnologies' authorized representative shall void all obligations of Seller regarding the product and any associated warranty herein stated or implied.
Seller's sole liability shall be exclusively as set forth herein, and Seller shall not be liable for any incidental or consequential damages due to its breach of any warranty herein contained, or otherwise. Without limitation to the foregoing, in no event shall Seller be liable for the loss of use of the product, or for the loss of use of any other product, process, plant, equipment, or facilities of the Purchaser or the end-user whether partially or wholly due to defects in material and/or design of Seller's product; and in no event shall Seller be liable for removal of appurtenances or incidentals such as connections, pipe work and similar items of obstruction or for any cost brought about by the necessity of removing the product from its point of installation.
Seller makes no warranty of any kind whatsoever, express or implied, other than as specifically stated herein; and there are no warranties of merchantability and/or fitness for a particular purpose which exceed the obligations and warranties specifically stated herein.
Parts furnished without charge as replacements for original parts under warranty are warranted for that period of time during which the original parts warranty is effective.
FOUR-YEAR, ZERO-LEAKAGE WARRANTY