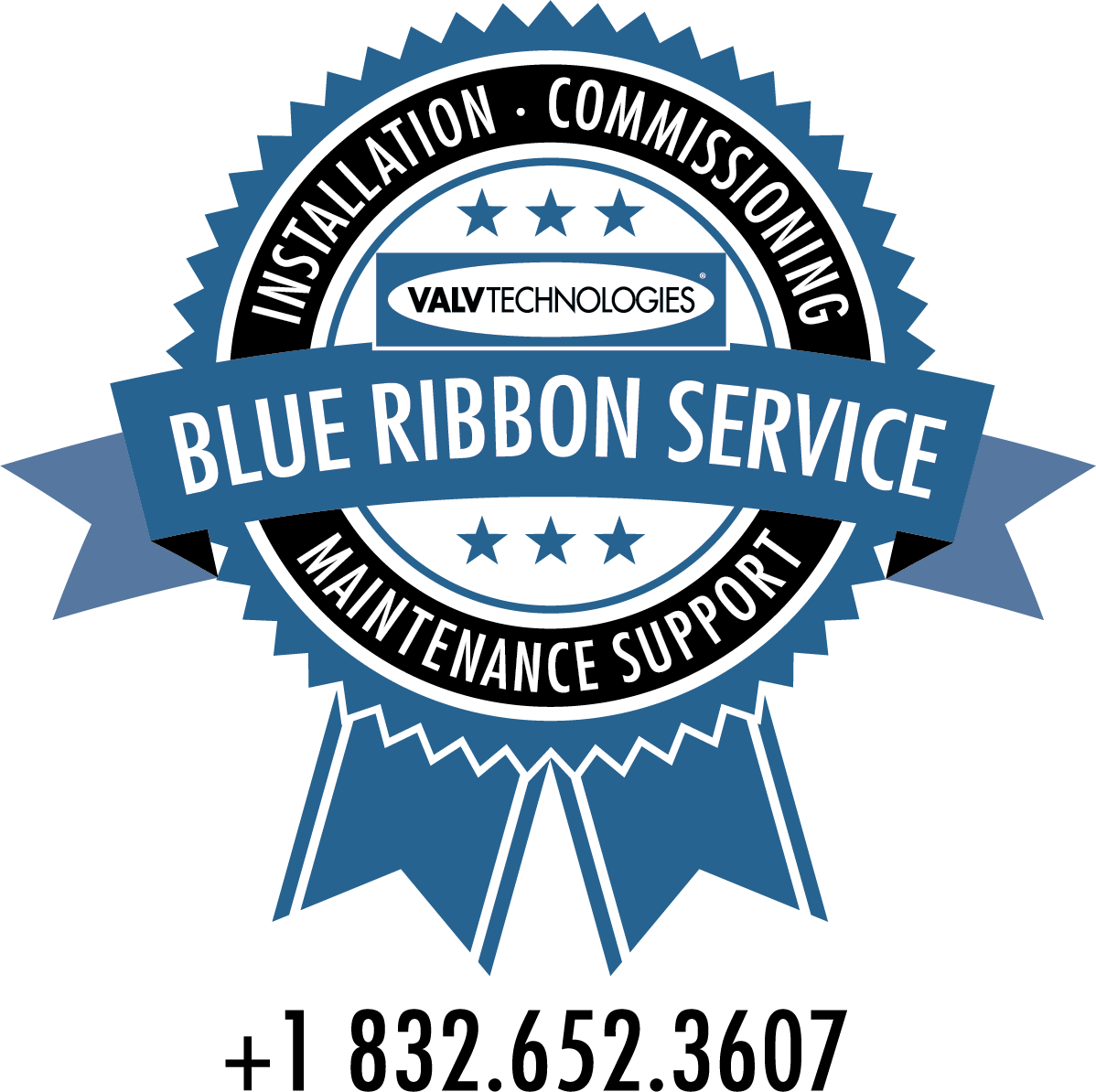 ValvTechnologies provides superior valve solutions to handle the most difficult severe service process conditions. Coupled with best-in-class products, ValvTechnologies' offers unparalleled onsite support between shipment and operation known as our signature Blue Ribbon Service™.
Conducted by a ValvTechnologies' certified technician, Blue Ribbon Service™ includes: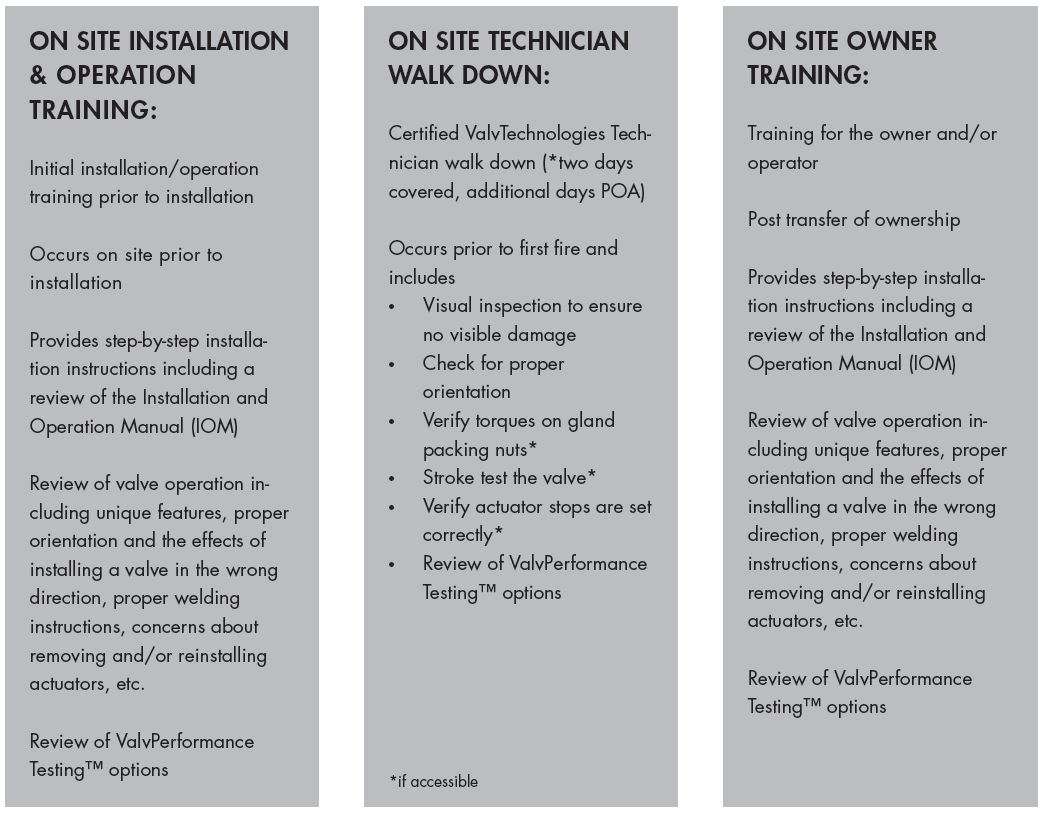 Contact ValvTechnologies 832.652.3607 to learn more about how you can get Blue Ribbon Service™ with your next purchase.